Keynote#1: Optimized, automated and protective: the future of networks has never been so bright.
(Click here to download this keynote's presentation PDF)
Abstract: The current pandemic crisis has highlighted the utmost importance of communication networks. The dramatic development of teleworking imposed by strict confinement measures, the need to access educational materials from home, the likely degradation of social relationships are among the impacts of the pandemic that inevitably affect the operation and the performance of networks.
The design and the operation of tomorrow's networks will have to learn from the outbreak that exacerbates the critical need for massive digital inclusion, robust and resilient infrastructures, as well as dynamically adaptive networking to better cope with various, possibly degraded, network access conditions. Of course, the virus is not the only reason to rethink network design: current 5G deployments are among the networking technologies that encourage the emergence of new services, such as immersive services. This keynote provides a network operator's perspective on some of the forthcoming networking challenges.
It explores a few technical options that are likely to be instrumental in the conception and the delivery of optimized, automated, and protective networks: Advanced forwarding schemes that can better accommodate digital inclusion's requirements, Network automation at large, from the dynamic exposure and negotiation of service parameters to service fulfillment and assurance as well as an approach to better mitigate (if not anticipate) attacks of any kind, regardless of their scope and amplitude.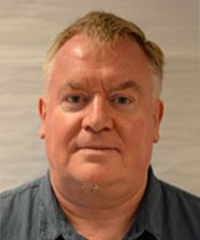 Christian Jacquenet
(Orange Innovation, France)
Bio: Christian Jacquenet graduated from the Ecole Nationale Supérieure de Physique de Marseille, a French school of engineers. He joined Orange in 1989, and he's currently the Referent Expert of the "Networks of the Future" Orange Expert community. Until recently, he was the Director of the Strategic Program Office for advanced IP networking within Orange Labs. He is also the head of Orange's IPv6 Program that aims at defining and driving the enforcement of the Group's IPv6 strategy and which yielded the deployment of IPv6 networks and services in most European and African Orange affiliates since 2010.
He leads development activities in the areas of network automation (including SDN, automated service delivery procedures combined with Artificial Intelligence techniques, intent-based networking), and IP networking techniques. He authored and co-authored several Internet standards in the areas of dynamic routing protocols and resource allocation techniques, as well as numerous papers and books about IP multicast, traffic engineering, and automated IP service delivery techniques. He also holds 30+ patents in the areas of advanced home and IP networking techniques.
---
Keynote#2: Zero Trust Networking
(Click here to download this keynote's presentation PDF)
Abstract: Cloudification and remote working have raised new challenges on the traditional "castle-and-moat" security model-based networks. Since it was introduced 10 years ago, the concept of "never trust, always verify" has been accepted and adopted by many initiatives and projects (e.g., Google's Beyond Corp, SASE, etc.) The zero-trust network is typically realized in software as overlay solutions, which makes it flexible, and easy to be deployed and upgraded. However, it suffers from the performance for some power limited and/or mobile services/applications. In this talk, we are going to explore whether the underlay network can take over some of the functionalities, to improve the performance of the system, meanwhile enhance security and privacy.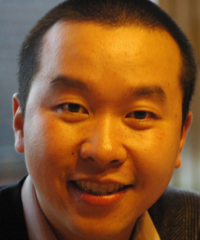 David Lou
(Huawei Technologies, Germany)
Bio: David Lou graduated with a Ph.D. in Electronic Engineering at Ghent University in 2005. In the same year, he joined the Alcatel-Lucent Bell Labs as an Innovation Researcher. He had a leading involvement and management role in several European and national research projects (Giant, Smart Touch, Metaverse1, Mistra, Shift-TV, etc.), and standardization bodies (MPEG). In 2016 he joined Huawei Technologies as a Chief Researcher based in Munich, Germany. He is responsible for defining the research strategy, steering disruptive network innovation, and coordinating collaboration with industrial and academic partners.
He is also leading the standardization activities in various SDOs (e.g., ITU-T, IETF, ETSI, etc.) His interests mainly cover IoT/IIoT/I4.0, next-generation industrial networking architecture, deterministic communication, network security and privacy, video streaming and transportation, and immersive communication. He is the co-chair of the IIC Networking Task Group and has been actively involved in relevant industrial development activities. He has been granted more than 30 patents.