Keynote#1: Optimized, automated and protective: the future of networks has never been so bright.
Abstract: The current pandemic crisis has highlighted the utmost importance of communication networks. The dramatic development of teleworking imposed by strict confinement measures, the need to access educational materials from home, the likely degradation of social relationships are among the impacts of the pandemic that inevitably affect the operation and the performance of networks.
The design and the operation of tomorrow's networks will have to learn from the outbreak that exacerbates the critical need for massive digital inclusion, robust and resilient infrastructures, as well as dynamically adaptive networking to better cope with various, possibly degraded, network access conditions. Of course, the virus is not the only reason to rethink network design: current 5G deployments are among the networking technologies that encourage the emergence of new services, such as immersive services. This keynote provides a network operator's perspective on some of the forthcoming networking challenges.
It explores a few technical options that are likely to be instrumental in the conception and the delivery of optimized, automated, and protective networks: Advanced forwarding schemes that can better accommodate digital inclusion's requirements, Network automation at large, from the dynamic exposure and negotiation of service parameters to service fulfillment and assurance as well as an approach to better mitigate (if not anticipate) attacks of any kind, regardless of their scope and amplitude.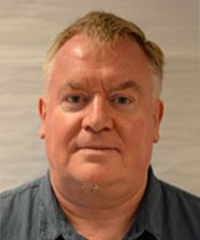 Christian Jacquenet
(Orange Innovation, France)
Bio: Christian Jacquenet graduated from the Ecole Nationale Supérieure de Physique de Marseille, a French school of engineers. He joined Orange in 1989, and he's currently the Referent Expert of the "Networks of the Future" Orange Expert community. Until recently, he was the Director of the Strategic Program Office for advanced IP networking within Orange Labs. He is also the head of Orange's IPv6 Program that aims at defining and driving the enforcement of the Group's IPv6 strategy and which yielded the deployment of IPv6 networks and services in most European and African Orange affiliates since 2010.
He leads development activities in the areas of network automation (including SDN, automated service delivery procedures combined with Artificial Intelligence techniques, intent-based networking), and IP networking techniques. He authored and co-authored several Internet standards in the areas of dynamic routing protocols and resource allocation techniques, as well as numerous papers and books about IP multicast, traffic engineering, and automated IP service delivery techniques. He also holds 30+ patents in the areas of advanced home and IP networking techniques.
---
Keynote#2: Zero Trust Networking
Abstract: Cloudification and remote working have raised new challenges on the traditional "castle-and-moat" security model-based networks. Since it was introduced 10 years ago, the concept of "never trust, always verify" has been accepted and adopted by many initiatives and projects (e.g., Google's Beyond Corp, SASE, etc.) The zero-trust network is typically realized in software as overlay solutions, which makes it flexible, and easy to be deployed and upgraded. However, it suffers from the performance for some power limited and/or mobile services/applications. In this talk, we are going to explore whether the underlay network can take over some of the functionalities, to improve the performance of the system, meanwhile enhance security and privacy.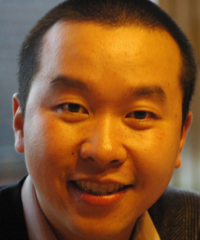 David Lou
(Huawei Technologies, Germany)
Bio: David Lou graduated with a Ph.D. in Electronic Engineering at Ghent University in 2005. In the same year, he joined the Alcatel-Lucent Bell Labs as an Innovation Researcher. He had a leading involvement and management role in several European and national research projects (Giant, Smart Touch, Metaverse1, Mistra, Shift-TV, etc.), and standardization bodies (MPEG). In 2016 he joined Huawei Technologies as a Chief Researcher based in Munich, Germany. He is responsible for defining the research strategy, steering disruptive network innovation, and coordinating collaboration with industrial and academic partners.
He is also leading the standardization activities in various SDOs (e.g., ITU-T, IETF, ETSI, etc.) His interests mainly cover IoT/IIoT/I4.0, next-generation industrial networking architecture, deterministic communication, network security and privacy, video streaming and transportation, and immersive communication. He is the co-chair of the IIC Networking Task Group and has been actively involved in relevant industrial development activities. He has been granted more than 30 patents.
---
Keynote#3: Everywhere Reconfigurable Intelligent Surfaces: The New Bandwagon Problem in Wireless Communications
Abstract: In the 80s when you asked people what type of research, they are conducting mostly the answer was "High-Speed Networks". Later it was "the ATM Networks"; then "Sensor Networks", "Cognitive Radio Networks", "all types of MIMOs", etc. The list is long. Many researchers were blindly jumping on the bandwagon and writing many papers on those subjects without worrying about the actual contributions. It was like a paper writing race and this trend is still continuing with the not-so-new concept of "Reconfigurable Intelligent Surfaces". It looks like many researchers just open their eyes and find the topic interesting and start to write papers after papers of which some of them make no sense or have no actual contributions.
They create some artificial scenarios and develop some mathematical models to participate in the paper writing race. Many of them do not even care about the actual functionalities of the RIS. The objective should be to advance the technology and demonstrate the utilization of this concept and not just keep writing useless papers. This can be called "Academic Pollution". My personal interest in this topic was based on how to solve the distance problem of the TeraHertz band communications back in 2011. We had proposed solutions like distance adaptive modulation, multipath effects, and Ultra Massive MIMO (UM MIMO) in order to combat the distance problem in THz wireless systems.
Finally forming a consortium with European universities back in 2014, this RIS research (http://www.visorsurf.eu) started officially by obtaining funding from the very challenging (3% acceptance rate) from EU FET (Future Emerging Technologies) program in 2016. The team consisting of almost 40 researchers with different backgrounds, Materials, Physics, Computer Science, Electrical Engineering, Communications/Networking, Antenna, Software, Hardware, Chip Design, and Fabrication worked harmoniously together and produced impactful results the last 6 years. Not only papers were published but also patents were obtained. In this talk, the basic ideas behind Visorsurf will be introduced. The details of the surface operations are explained. Many realistic future challenges for the next decade will be presented.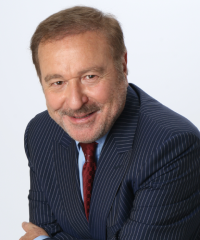 Ian F. Akyildiz
(TRUVA, USA)
Bio: Ian F. Akyildiz received his BS, MS, and Ph.D. degrees in Electrical and Computer Engineering from the University of Erlangen-Nürnberg, Germany, in 1978, 1981, and 1984, respectively. He is the Ken Byers Chair Professor Emeritus in Telecommunications, Past Chair of the Telecom group at the ECE, and the Director of the Broadband Wireless Networking Laboratory between (1985-2020) at the Georgia Institute of Technology. Since 1989, he is the President and CTO of Truva Inc. He also serves on the Advisory Board of the Technology Innovation Institute (TII) in Abu Dhabi, the United Arab Emirates since June 1, 2020. Dr. Akyildiz is the Megagrant Research Leader and Advisor to the Director of the Institute for Information Transmission Problems at the Russian Academy of Sciences, in Moscow, Russia, since May 2018.
Dr. Akyildiz is an Adjunct Professor at the University of Helsinki, Finland since May 2021. He is also been a Visiting Professor with the Department of Electrical Engineering at the University of Iceland since September 2020. Dr. Akyildiz had many international affiliations during his career. He established many research centers in Spain, South Africa, Finland, Saudi Arabia, Germany, Russia, India, Cyprus, etc. He is the Founder and Editor in Chief of the newly established ITU (International Telecommunication Union) Journal on Future and Evolving Technologies (ITU-J FET) since August 2020 and is the Editor-in-Chief Emeritus of Computer Networks Journal (Elsevier) (1999-2019), the founding Editor-in-Chief Emeritus of the Ad Hoc Networks Journal (Elsevier) (2003-2019), the founding Editor-in-Chief Emeritus of the Physical Communication (PHYCOM) Journal (Elsevier) (2008-2017), and the founding Editor-in-Chief Emeritus of the Nano Communication Networks (NANOCOMNET) Journal (Elsevier) (2010-2017). Dr. Akyildiz co-launched many international conferences (ACM MobiCom, ACM SenSys, IEEE BlackSeaCom, ACM NanoCom, BalkanCom conferences the last 3 decades.
He is an IEEE Fellow (1996) and ACM Fellow (1997) and received numerous awards from IEEE and ACM and other professional organizations, including Humboldt Award from Germany. His current research interests are in 6G/7G Wireless Systems, TeraHertz Communication, Reconfigurable Intelligent Surfaces, Nanonetworks, Internet of Space Things/CUBESATs, Internet of BioNanoThings, Molecular Communication and Underwater Communication. According to Google Scholar as of July 2021, his H-index is 130 and the total number of citations to his papers is 128+K. His worldwide ranking is 51 and the USA ranking is 34.